New iPhone 7 and iPhone 7 Plus Parts for Repair
2021-05-17
Apple released iPhone 7 and 7 Plus on Sep 16th. 1 months past, there are more and more spare parts appear to the market for iPhone 7 replacement. Such as display screen, back housing, battery, charging dock flex, Power on/off flex, Backlight .... If any user dorpped his New iPhone to ground by accident, and destroyed some parts, it is lucky that he can get new iPhone 7 parts for repair.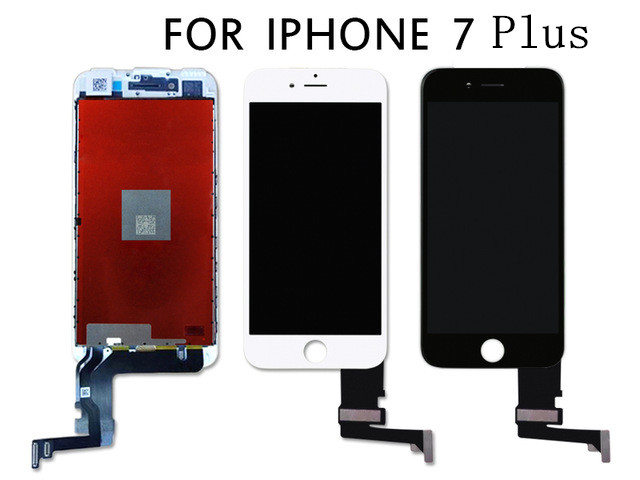 As a new iPhone version, all spare parts in the market are 100% original. There is no copy or refurbish parts currently. Some people buy new iPhone 7 mobile, disclose it, and get every kinds of spare parts. Then they sell those parts on the market. This is the only way of sourcing. So currently, all parts of iPhone 7 and iPhone 7 plus are very expensive.
If you just buy a new iPhone 7 or 7 plus. Please take care of your precious mobile. To avoid accident, you can use a iPhone 7 soft silicone case to protect the back housing, and buy a iPhone 7 tempered glass to protect iPhone 7 screen. This 2 accessories can help you to avoid 90% damage.
This is an iPhone 6S (4.7 inches) ,iPhone 6S Plus (5.5 inches) display assembly/screen replacement part. (LCD, digitizers, and Front Panel all assembled together)

Repair your damaged/broken/cracked/shattered/Non Responsive iPhone 6S,iPhone 6S Plus screen with this set. This display assembly will only compatible with an iPhone 6S, iPhone 6S plus.
Tips:
· This iPhone 6S Plus LCD Digitizer Replacement includes the components as mentioned above, it does not include the small parts. Please do not confuse it with the iPhone LCD Assembly with Small Parts.
· Please test LCD assembly function one by one 100% before installation.

IPhone 6S Plus LCD
,
IPhone 6S Plus LCD Screen
,
IPhone 6S Plus Replacement
Fashion Gifts Co., Ltd. http://www.aokals.com